City tour Decin
Come on a journey through the city and castle in the lowest Czech town. You will get to know the historical sights and look into the life of the present city and learn about the nature of Bohemian Switzerland. Among other things, you will see a mythical deer with a burning cross on his forehead, a place for 2,000 kinds of roses or the oldest high-water mark in Europe.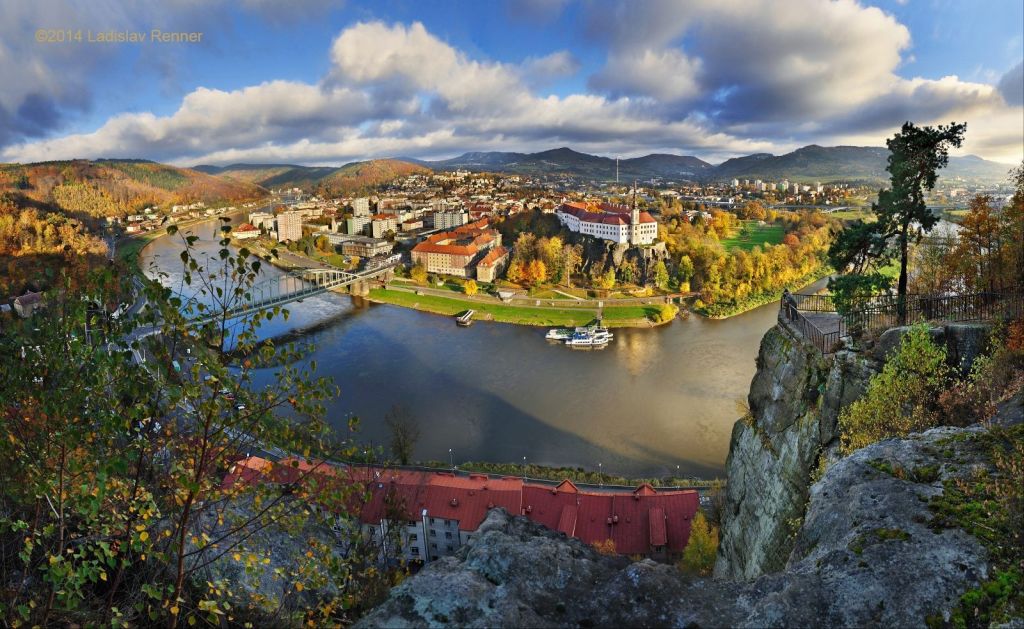 6 years and more
90 - 160 minutes
min 6 persons
to order
WC dog in bag (on Castle Decin)
Tour options:
City tour
Within a 90-minute guided walk through the city you will learn interesting facts about its history from its foundation to the present day. The tour includes the historic city center, the attractive Elbe embankment, the castle park and terraced gardens with a view, the courtyard of the castle.
Extra offer - Experience Decin with all your senses - you can sweeten the tour by tasting authentic Děčín hand-made chocolates Jordan and refresh yourself with the original castle liqueur.


City & castle tour Decin
Enjoy a unique combined tour of the town and the castle. You will discover the beauty of the historic town, Křížová Street, the castle park and terrace gardens with charming views, the attractive Elbe embankment. You will spend the second part of the tour in the chateau grounds, where you will visit the romantic Rose Garden, Church of the Elevation of Sts. Crosses and baroque stables or original castle interiors with private chambers of the Count Thun family. The tour takes 120 minutes.
Tickets
Year-round for groups of 6 persons or adequate admission. Prices are per person.
6 - 14
persons 1)
15 - 29
persons 1)
Groups above 30 persons 1)
School groups from 20 per. 2)
City tour
12 €
10 €
8 €
2,4 €
City & castle tour
12 €
10 €
8 €
4,8 €
Experience Decin with all your senses
5 €
5 €
5 €
5 €
1) Children up to 5,9 years free.
2)
Opening times
| | Working days | Weekends and holidays |
| --- | --- | --- |
| Year-round | to order | to order |