Thun Chapel of Saint John of Nepomuk
The site of today's neo-gothic Thun Chapel was originally occupied by a smaller baroque chapel, built here in 1723 at the initiative of the Rosbelesy congregation and its pastor Franz Johann Zinck. Its most notable element was a gallery of statues of the Fourteen Helpers and Six Virtues, created by Litomerice sculptor Josef Fischer. The chapel, however, fell into disuse and soon was open only on the holy days of its patron.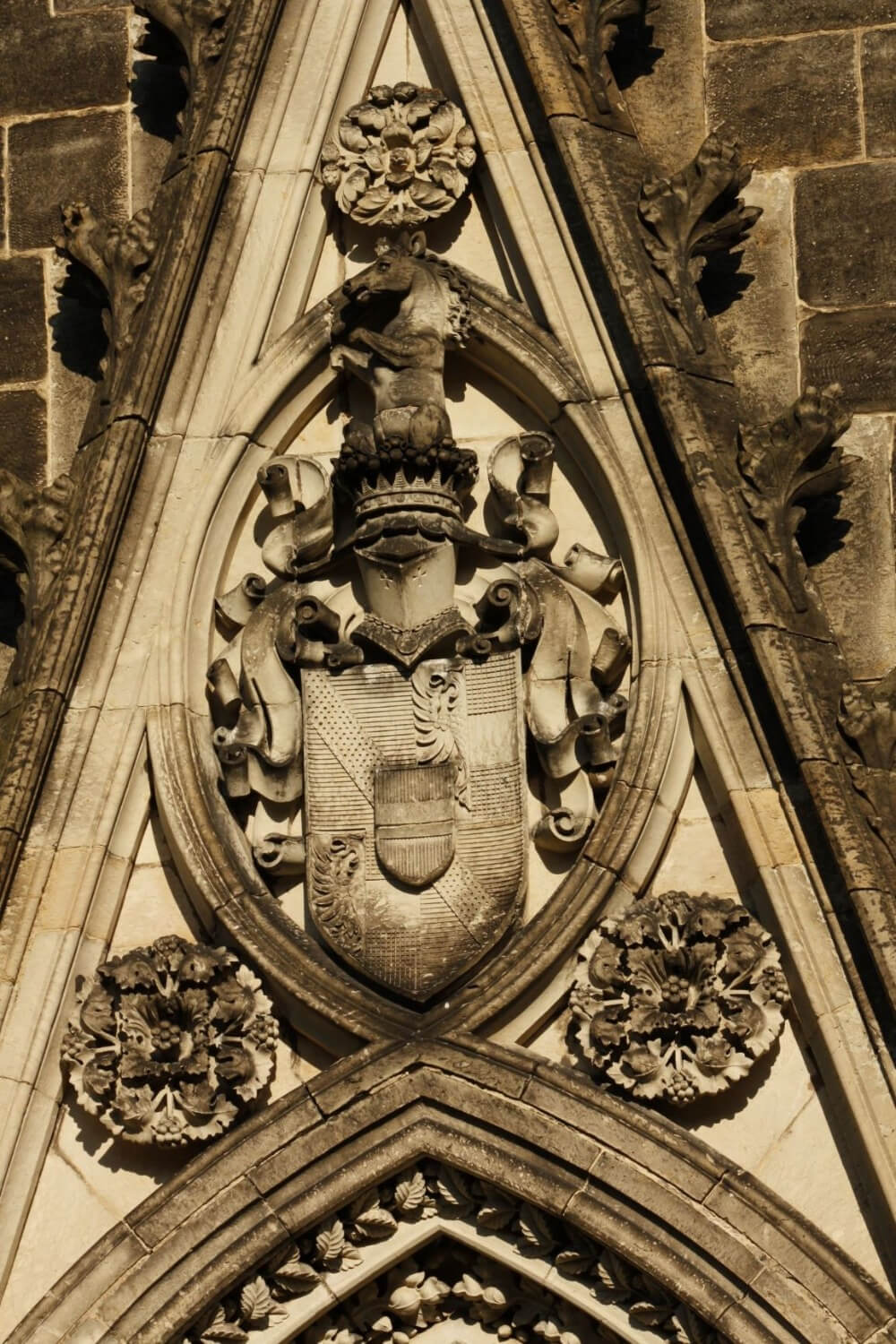 In 1822 the property came into the possession of the Thun-Hohensteins, who decided to make it their family crypt. In 1870–1872 the original chapel was levelled and a neogothic structure raised in its place using a design by Viennese architect Friedrich Schmidt. Construction was supervised by Josef Mocker, who was then just beginning his career. Members of the Thun-Hohenstein family were buried here until 1935.
In the years following the Second World War, the chapel fell into disrepair and became the increasing target of vandals. This state of affairs necessitated the exhumation of the remains and their relocation to the crypt at the Church of the Holy Cross. The baroque statues were moved inside. In 1998 a permanent exhibition of the history of the chapel was installed.
Since June 2008 the Chapel has been run by the allowance organization The Děčín Castle.
Guided tours 2023
1 - 2 July
5 - 6 August
2 -3 September
Guided tours are always from 1pm to 5 pm. Free admission.

For Chapel tours outside of regular hours, please call: Phone number +420 412 518 905.
Adress: Chrástecká, 405 02 Děčín - Letná (map)