The Golden Age of Děčín Castle
See the castle as it would have looked in its heyday, just as composer Frederic Chopin, Emperor Franz Joseph I, and a host of other famous figures experienced it. See the study and private quarters of the castle's owners, its winter dining room, the ladies' and gentlemen's parlors, the private chambers of other family members, the castle gallery, and Saint George's chapel.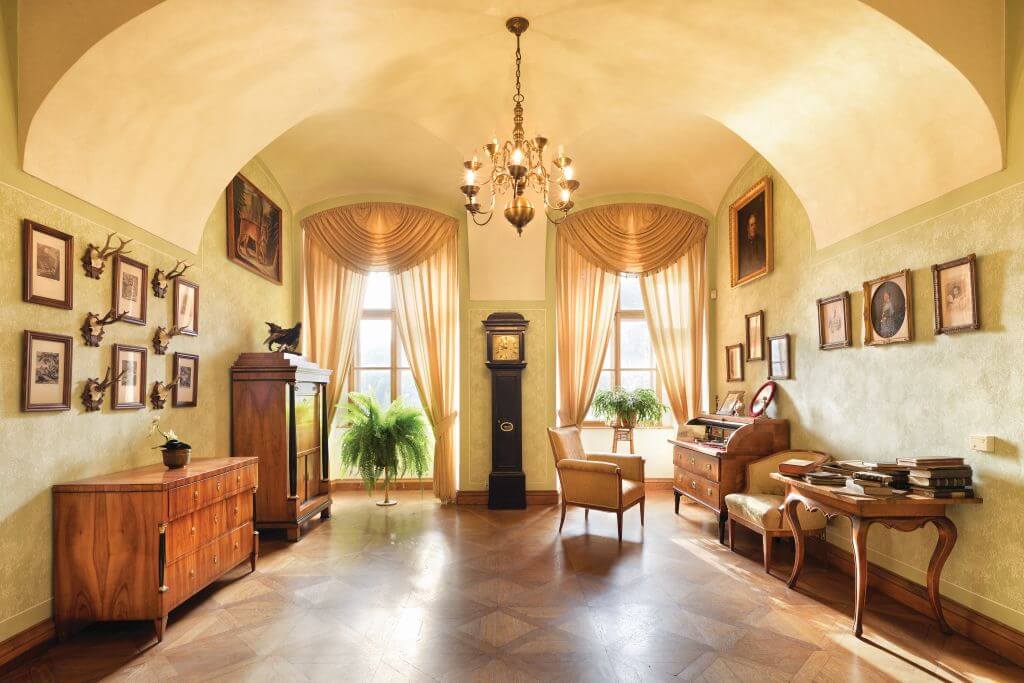 6 years and more
60 minutes
max 40 persons
tour times
WC dog in bag
barrier-free
Tickets
Tour routes
Adult
Student/Senior
Children
Tour with audioguide1)
200 CZK
160 CZK
130 CZK
Tour with an foreign language guide2)
280 CZK
200 CZK
140 CZK

1) Foreign language audioguide in German, English, Polish and Russian.
2) For groups of at least 10 people.
Opening times
OPENING TIMES
Winter season (January, February)
CLOSED
Main season (July, August)
10 - 17
Other months
10 - 16