A Visit with Prince Franz Thun
Visit the estate of the former governor of Bohemia and Minister-President of Austria, Prince Franz Thun. You will see his private chambers, the nursery area, the corner hall, the summer dining room with its preserved wall frescoes, and the tower alcove with its lovely view of the town and the river Elbe.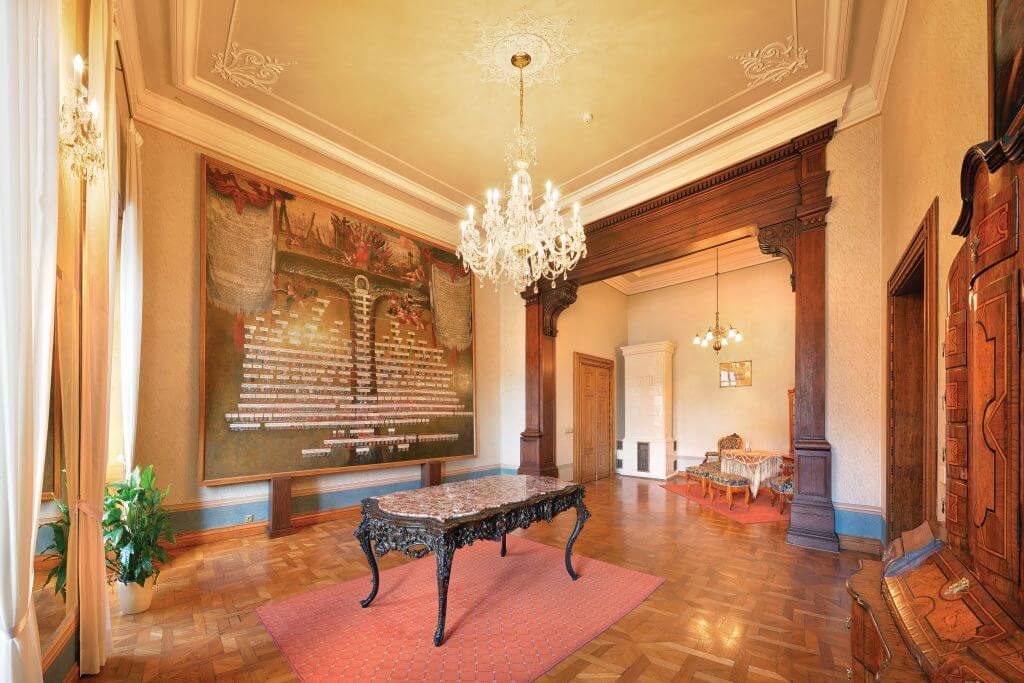 6 years and more
60 minutes
max 40 persons
tour times
WC dog in bag
barrier-free
Tickets
Tour routes
Adult
Student/Senior
Children
Tour with audioguide1)
200 CZK
160 CZK
130 CZK
Tour with an foreign language guide2)
280 CZK
200 CZK
140 CZK

1) Foreign language audioguide in German, English, Polish and Russian.
2) For groups of at least 10 people.
Opening times
OPENING TIMES
Winter season (January, February)
CLOSED
Main season (July, August)
10 - 17
Other months
10 - 16